What we offer our employees

Take advantage of our additional services and benefit from over-tariff payment and a good transport connection!
We educate
Industrial ceramist - Systems engineering, Process engineering, Model engineering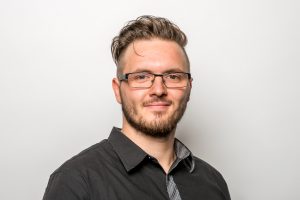 Felix Uhlenhut (24)
is a trainee as an industrial ceramist. Read about his way to and at the Porzellanfabrik.
Systems engineering
You manufacture mass and single products made up of technical ceramics. Mainly, you establish the machines and facilities, run and maintain them or supervise the flow of material. You regulate the feeding of raw materials to the preparation installations, the treatment of ceramic mass and the shape forming.
Process engineering
You fabricate mass-produced articles and also high-tech products. Furthermore you preprocess raw materials like kaolin to ceramic basic compounds, produce glazes and cast working forms using gypsum. The basic compounds are shaped by you and you manufacture green bodies manually or automatically using especially molding presses or casting machines. You establish, operate and supervise them.
Model engineering
Your main task is to produce models and forms for ceramic articles which are manufactured as a batch production. Mostly you get technical drawings of designers or customers but sometimes you have to construct a draft on your own.
If you would like to know more about the profession of the ceramist, feel free to ask. We would be pleased to offer you an internship in the Porzellanfabrik Hermsdorf as well.