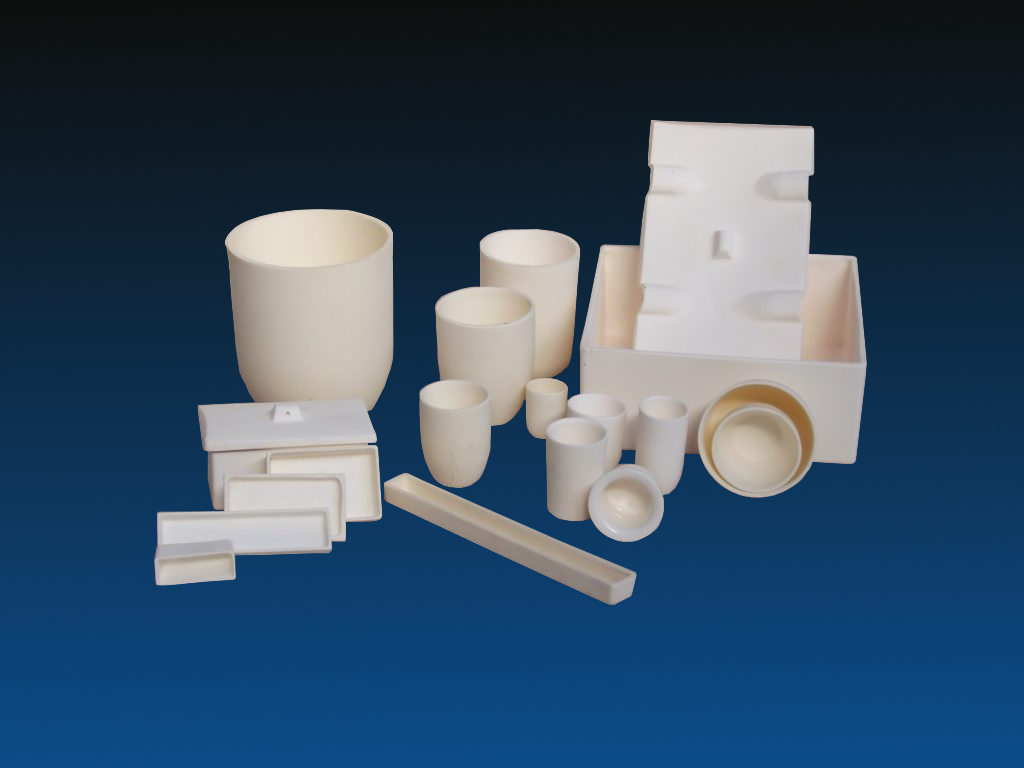 When it comes to a high purity of the melt, this material is the right choice.
The Al2O3 content of 99.7% and a temperature resistance of more than 1700 ° C are in this respect the outstanding properties of this material, whose use is not least widespread in glass melts.
In addition to standard crucible sizes up to 5 liters there are about 50 other shapes. (click here)
The Porzellanfabrik Hermsdorf offers many possibilities for custom-made products.