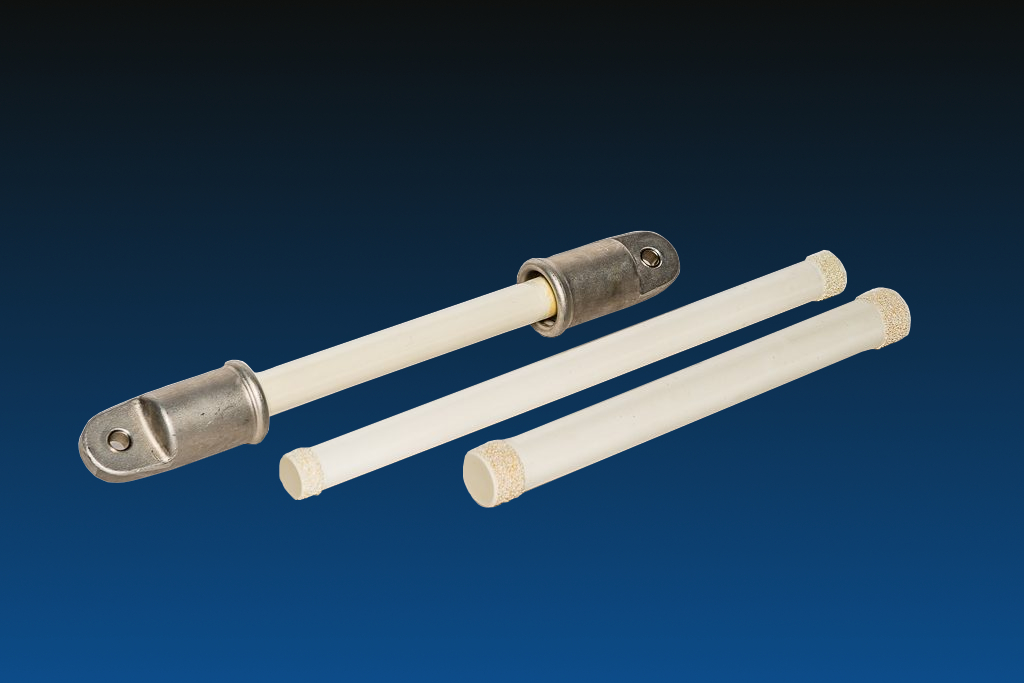 When it comes to electrical insulation, the material Steatit C 221 is always a good choice. Both the dielectric strength and the resistivity are similar to those of the porcelain.
In addition, a comparatively high strength, as well as the low dielectric dissipation factor, which predestines the ceramic for use in high-frequency engineering.
Our production range includes both axes with an outside diameter of 1 mm and insulating supports with diameters of up to 250 mm and heights of up to 350 mm.